Bespoke marketing solutions
Cordero Marketing specialise in providing marketing consultancy and expertise, largely within the services sectors. From Finance to Education and Logistics to Technology, our hand-picked team of specialists have successfully delivered innovative business solutions and integrated marketing collateral across more than 20 industry sectors.
With a genuine commitment for meeting the needs and expectations of our clients, you have our word that we will deliver on-time, on-budget and with the expected results – we will not stop until we do. This can only be achieved by being genuinely interested in your business, what you do, how you do it and ultimately where you are looking to get to.
We therefore begin our relationship by investing a great deal of time and resource in to understanding who you are, what your culture represents, what it is your clients expect and what financial and business objectives you are working towards. Our processes used in doing this are meticulous, yet highly rewarding, and will allow us to live and breathe your brand and everything that comes with it.
In terms of how we structure our expertise, we have split this in to 4 stages. Our flexible approach means that each client can use the entire offering or combine specific elements to compliment what resource and capabilities they already have available in-house: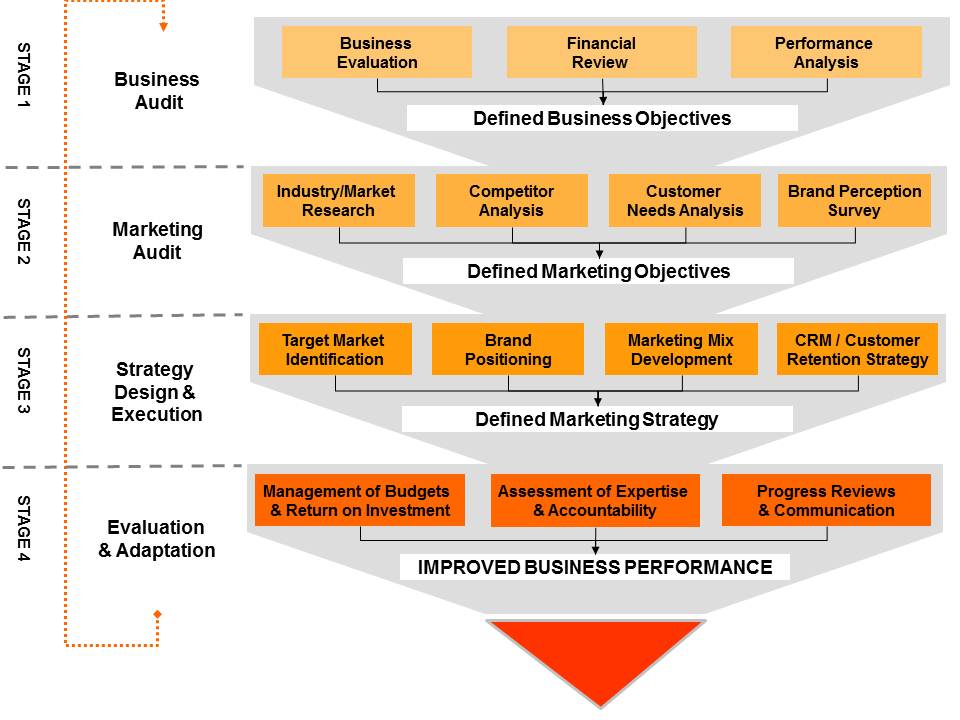 For additional information on how we structure our costs, please click here
Or to discuss how we could help your business increase its profitability whilst reducing its costs, please contact us now.